WHETHER IT'S THE INTRODUCTION of free (albeit patchy) Wifi on otherwise mind-numbingly dull commutes on buses and trains, or the ability to grab a bike to cycle across the city, you've probably benefited from the Internet of Things.
Put simply, it's the overall movement to give everyday objects the ability to send and receive data, making the items that we use and own, and now the cities that we live in, a whole lot smarter.
Here we take a look at some of its incredible implementation in cities around the world, cutting down on traffic, water and energy use, internet expenses and even crime.
1. City-wide sensors in Santander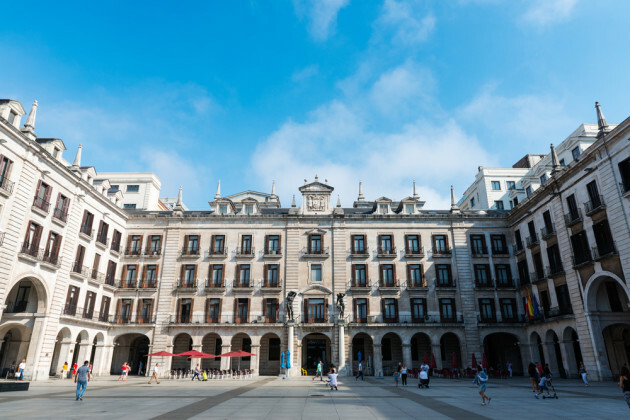 Source: Shutterstock/Andres Garcia Martin
The port city of Santander on the northern coast of Spain (known for housing the headquarter of its banking namesake) is another city utilising the Internet of Things to improve the city, and has been embedded with 12,000 sensors.
Described by Bloomberg as a 'digital nervous system that cuts costs', the sensors monitor everything from surfing conditions to traffic to noise. Its streets are dotted with electronic signs that direct drivers to the nearest available space, while dumpsters indicate when they need to be emptied, and soil is monitored to reduce unnecessary watering, in a pilot project to make the historical town a 'smart city'.
2. Universal fibre optics in Stockholm, Sweden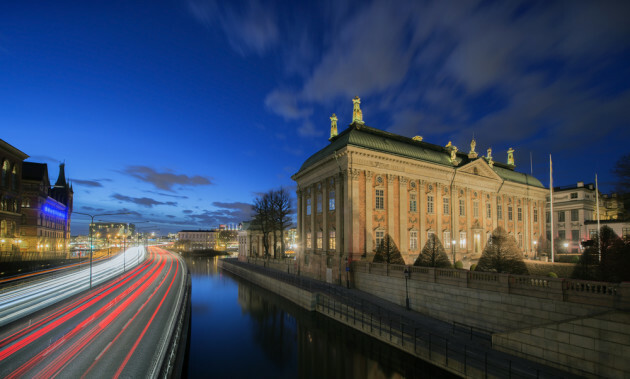 Source: Shutterstock/Mikael Damkier
As early as 1994, Stockholm was literally decades ahead of other cities in its development as a smart city. In that year, the city installed Stokab, a competition-neutral fibre network that is owned by the city of Stockholm itself, designed to provide competition-neutral service provision and to minimise cable excavations in the city.
This is part of a broader Green IT strategy in the city, which looks to use technology to limit the environmental impact of its citizens by minimising heating costs, minimise the time spent sitting in traffic and developing e-services (such as political announcements, parking space booking and snow clearance) to limit paper usage.
3. An entire smart city in Songdo, South Korea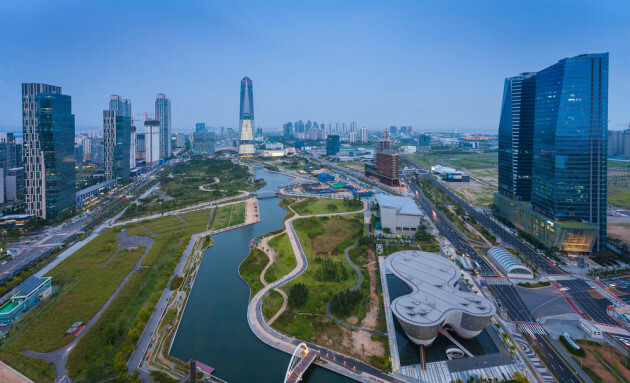 Source: Shutterstock/PKphotograph
South Korea have endeavoured to bring their commitment to 'the Internet of Things' one step above anywhere else in the world, by creating the Songdo International Business District, the world's first smart city built from scratch.
Built on 1,500 acres of reclaimed land along the coastline of the South Korean city of Incheon in a project that is estimated to cost in excess of $40 billion (€37.7 billion) and will take ten years to build. It contains 106 buildings and 22 million square feet of Leadership in Energy and Environmental Design (LEED) certified space, a rating that is used to evaluate the environmental performance of a building and encourage sustainable design.
4. Crime analysis in Santa Cruz, California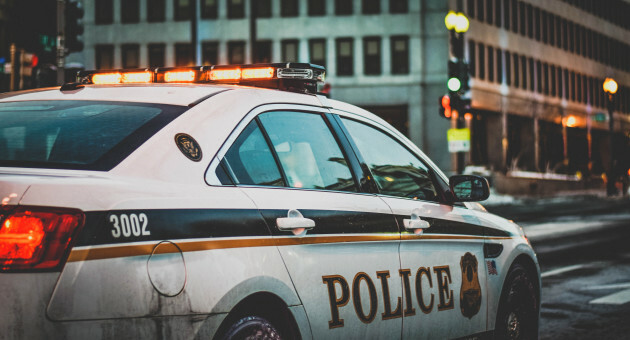 Source: Unsplash
In the town of Santa Cruz in Northern California (also known as the first place surfing was introduced to the US), authorities are putting technology and advanced data analysis to a social, rather than engineering or planning use.
Here, local authorities analyse crime data to predict police requirements and when police presence is most likely to be required. The tools that they use generate a list of ten places a day where property crimes are most likely to occur, which helps officers be in the right place at the right time rather than simply responding to calls.
5. Smart traffic lights in Pittsburgh, Pennsylvania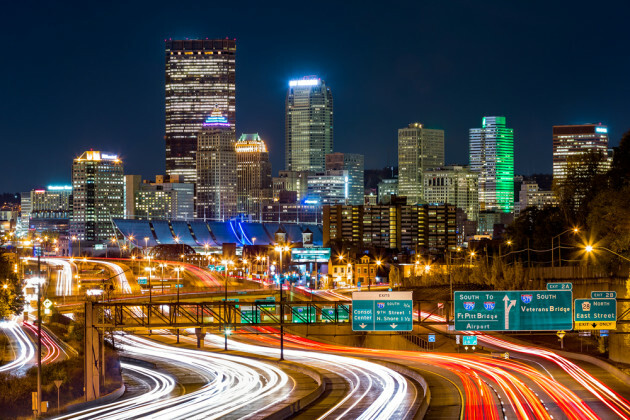 Source: Shutterstock/mandritoiu
Aside from being incredibly annoying, in the US alone, traffic jams are estimated to cost $121 billion (€114 billion) a year and generate 25 billion kilograms of carbon dioxide emissions. Enter Surtrac, a startup founded by Carnegie Mellon professor of robotics Stephen Smith, which is being pioneered in Pittsburgh, Pennsylvania.
So far they've cut down travel time by a quarter and traffic jams by 40 percent using radar sensors and cameras at every light to recognise traffic activity. In turn, artificial intelligence uses that information to "move all vehicles it knows about through the intersection in the most efficient way possible."
6. Building with biohacking in New York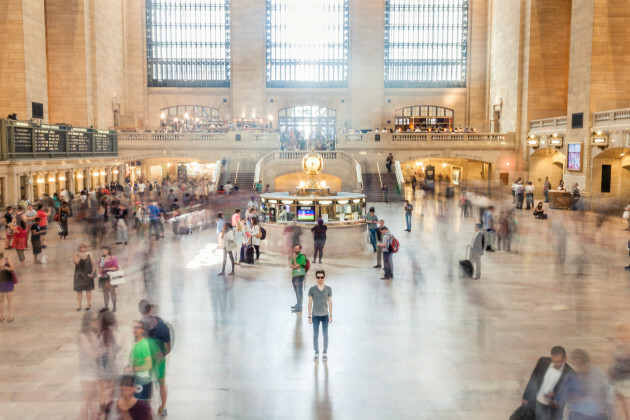 Source: Unsplash
Does biohacking seem like something that is better left within science fiction plot lines? It describes using 'genetic materials experimentally to benefit mankind' and can be anything from implanting devices in your body to taking supplements to increase brain cognitive ability. And it's already arrived in New York.
Architecture biohacking company Terreform ONE have been working on avoiding the $50 million (€47 million) in losses that were incurred from the effects of Hurricane Sandy in 2012 in Brooklyn's Navy Yard area. The company intend to retrofit the historic dry-docks with softer, biological barriers between the sea and the city. These use living materials to grow infrastructure for the city, with the intention of reducing the effect of future flooding.
This article originally appeared on The Journal.ie